Services We Provide:
Making WordPress Updates
WordPress has a very active development community and this generates new versions that you need to update to. Sometimes the changes are part of a security update, which makes them important to implement.
WordPress Installations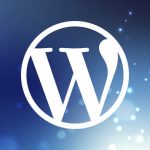 We install everything from the WordPress core to themes and plugins so you don't have to deal with it. We follow WordPress's best practices taking an innovative approach to providing the highest quality of service.
Site Speed Optimization
A slow website is turning away customers and costing you money in missed opportunities. We'll optimize your WordPress website so it loads fast and helps you capture all the visitors coming to your website.
Restore Hacked Sites
If you fall victim to site hacking, it can be very challenging to get back online. We take a proactive approach which involves tasking site online and cleaning all affected pages then getting back online.
Troubleshoot Plugin Conflicts
A small percentage of WordPress websites run into plugin conflicts where the functionality of one plugin is affected by another plugin. We help you navigate this kind of issue while maintaining full functionality.
Mobile Responsiveness Issues
If your website is not fully responsive (doesn't adapt to mobile screens), search engines are not sending you traffic. We'll help you get your whole site mobile responsive which will boost your site ranking.