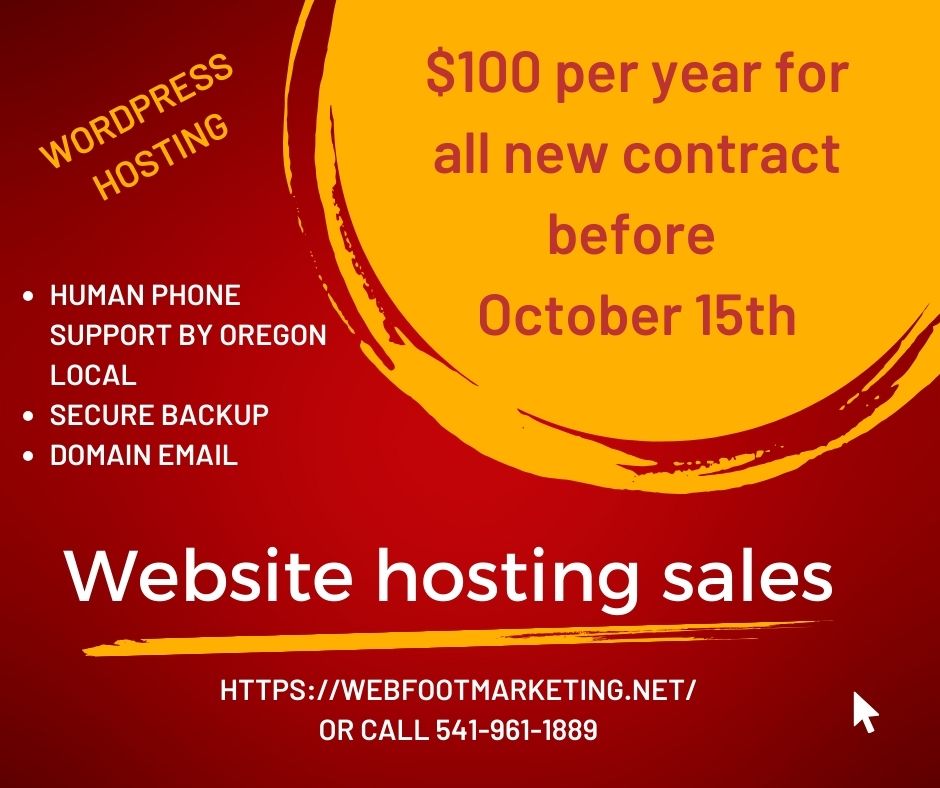 Looking for a website hosting solution that won't break the bank? We've got you covered! At Webfoot Marketing and Design, we understand how frustrating it can be to pay for services you don't actually need. That's why we offer a pay-for-what-you-use model for hosting, so you only pay for the services that you actually use.
Some hosting plans include features like email and social media marketing that you may not need, which can lead to unnecessary costs. With our model, you'll be able to save money by avoiding these extra expenses. Plus, if you need help with the upkeep and maintenance of your site, we offer those services too – but you only pay for them as you use them.
We believe in flexibility, so there are no long-term contracts or upfront payments required. You'll have the freedom to adjust your hosting needs as your business grows and evolves. So if you're tired of being locked into rigid hosting plans, come see us at Webfoot Marketing and Design!