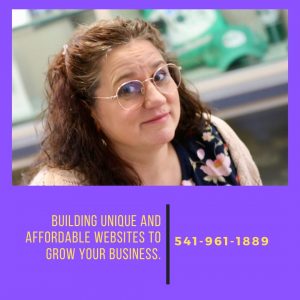 Misty Lambrecht For businesses whose e-mail marketing campaigns are falling flat, or whose WordPress websites have been hacked, or who face myriad other technology challenges, Misty Lambrecht is a one-stop solution and reliable resource. Misty is a Google-certified trainer and has taught a wide range of classes about the Google suite of products, website development, search engine optimization, and Social Media classes. She presents regular courses, live and in person, at Clackamas, Clatsop and Oregon Coast Community Colleges and elsewhere throughout the state of Oregon. You'll also find some of Misty's most popular courses available 24/7 online, via the BizCenter.org learning resource. Among Misty's areas of expertise is advanced Social Media marketing, including advertising strategies within Facebook, focusing on the use of the Power Editor tool and much more. Few trainers have credentials to match Misty's or keep up with the latest trends in the field as diligently as she does. Misty participates in ongoing training across a broad swath of technology tools.
Among her recent accomplishments are:
Social Media Boot Camp certificate
Social Media Summit certificates every year since 2011
Social Midas: Social Media Marketing Strategies certificate
Social Media Profit Mastery certificate
Google Analytics Certification
Google AdWords Certification

Google Teacher Certified for Google Products and Business Apps
Over the past few years Misty has been involved with helping an array of business types at various stages of growth.