We build clean, creative, & functional websites for our local clients. We've worked with many companies large and small and understand the local competitiveness.
It's time to take yourself seriously. Think about it… EVERYONE who is ANYONE has a website!
Do you have an outdated web design, a non-producing web layout, maybe search engine rank issues, or do you simply have no time to do it yourself?  If any of these apply to you then please contact us and hear our proposal.  We want to make your website do what it was intended to do… get results!
We've had several clients try online website builders such as Wix, Godaddy, and Squarespace but in the end, they're NOT user-friendly enough! More importantly, they do nothing for you when it comes to true SEO and getting found online.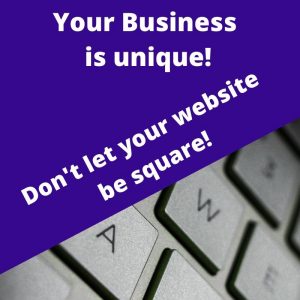 Not to mention, you are confined or constrained to what their web template can do unless you know how to code. If you try it out and get frustrated, let us know. We can help!